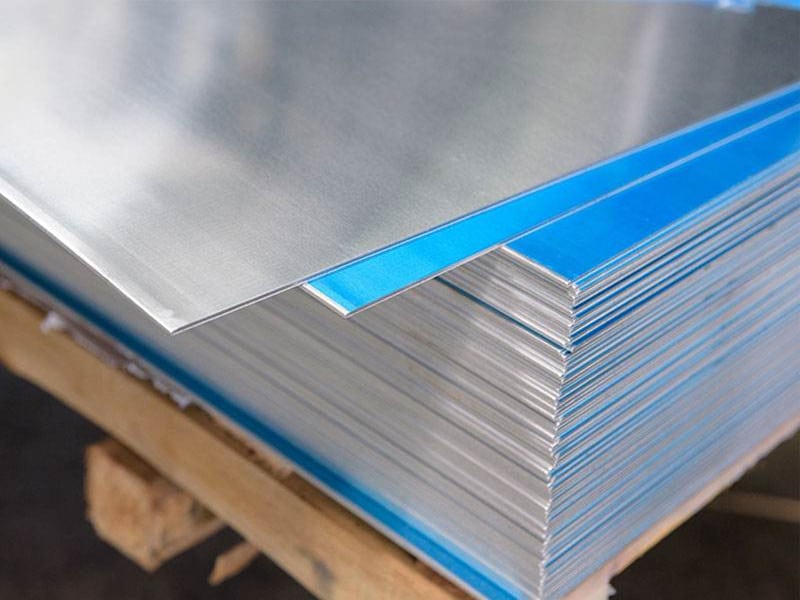 5252 aluminum alloy Sheet for sale
Thickness: 0.1mm-500mm
Application: High- Grade mobile phone shells, High-end air conditioner shells.
WhatsApp for Price: + 86 189 5460 7915
5252 Aluminum Sheet Description
5052 aluminum sheet is an AL-Mg series alloy aluminum plate. It is a forged, non-heat-treatable alloy. Magnesium is the main alloying element in the 5052 alloy aluminum plate. It is the most widely used rust-proof aluminum. This alloy has high strength, especially fatigue resistance. ​Has a better metallic texture and metal hardness. Wear-resistant, corrosion-resistant, and have a long service life. It is widely used in mobile phone shells, air conditioner shells and other fields that need high oxidation effects and metallic texture
China JC Metal is a 5000 series aluminum sheets supplier. Our main type is plate, sheet.coild and foil. The main grade is 5182,5252,5454,5754,5005,5052,5052A,5052B,5059,5083,5086,5A02,5A03,5A05,5A06,5M52 aluminum sheet.
5252 aluminum alloy composition
Aluminum Al : Balance
Silicon Si: ≤0.25
Copper Cu: ≤0.10
Magnesium Mg: 2.2~2.8
Zinc Zn: ≤0.10
Manganese Mn: ≤0.10
Chromium Cr: 0.15~0.35
Iron Fe: ≤0.40
5252 aluminum alloy Characteristics
Good coloring effect after oxidation, wear resistance and corrosion resistance, and long service life.
The density is small, and the strength is higher than 1000 and 3000 series aluminum alloys.
Easy to process.
Good fatigue performance and welding performance. Strong resistance to marine atmospheric corrosion.
5252 aluminum alloy Mechanical Properties
Tensile strength (σb ): 170~305MPa
Conditional yield strength σ0.2 (MPa)≥90
Elastic modulus (E): 69.3~70.7Gpa
Annealing temperature: 345°C.
Process performance
(1) Formability
The alloy has good plasticity in hot state. The forging and die forging temperature is 420~475°C. The hot deformation with a deformation rate of 80% is carried out in this temperature range.
Its cold stamping performance is related to the alloy state.
The cold stamping performance of the annealed (O) state is good. Followed by the H32 and H34 states. The H36/H38 state is not good.
(2) Welding performance
The alloy has good performance in gas welding, arc welding, resistance welding, spot welding and seam welding. There is a tendency of crystallization cracks during argon arc welding. The brazing performance is good. But the soft brazing performance is poor.
The strength and plasticity of the weld are high, and the strength of the weld reaches 90% to 95% of the strength of the base metal. But, the airtightness of the weld is not high. It is recommended to use 5A03 alloy as the solder, which can improve its airtightness and eliminate the tendency of cracks.
(3) Machinability
The machinability of the alloy in the annealed state is not good. But it is improved in the cold work-hardened state.
5252 Aluminum Sheet Price
JC Metal China 5252 Aluminum Sheet price = Ingot Cost/Raw aluminum cost + Processing cost.
5252 Aluminum Sheet unit price is $/ton,$/kg,$/Pound,$/lbs.
5252 Aluminum Sheet price will be different as per the below factors. Such as Length, Width, Thickness, State, Surfaces Treatment.
Business Term: FOB,CFR,CIF,DDP,DUP…
Payment Term: TT.LC.TT+LC…
Packing
1–Install wooden pallets. Use steel belts to reinforce them to avoid collisions during transportation.
2–Can be packed as per customer's requirements.
Aluminum Sheet Plate Before Packing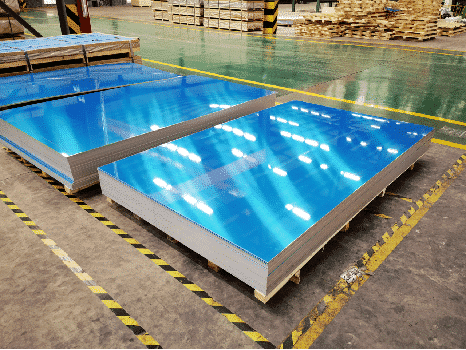 Aluminum Sheet Plate After Packing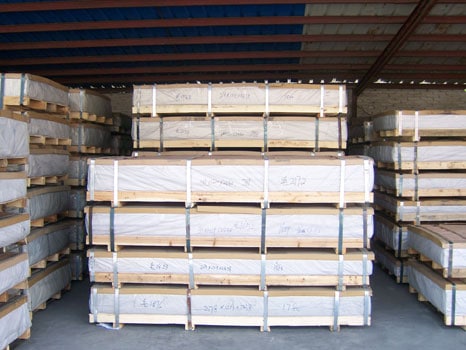 Aluminum Sheet Container Loading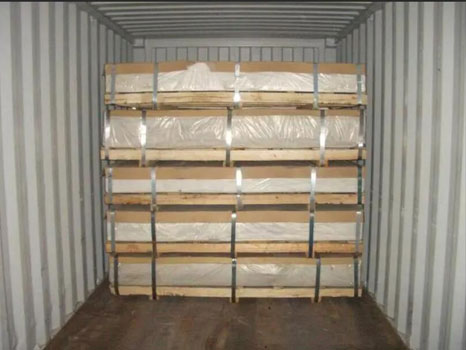 Technical parameters
| | |
| --- | --- |
| Typical alloy | 5252 aluminium plate |
| Material State | O,H12,H14,H16,H18,H22,H24,H26,H28,H32,H34,H111,H112,H114 |
| Thickness | 0.1mm-500mm |
| Width | 100mm-2650mm |
| Length | 500mm-16000mm |
| Typical products | Mobile phone shell, Air conditioner shell. |
5252 aluminum alloy Applications
Used to manufacture decorative pieces with higher strength. Decorative parts such as automobiles. After anodizing, it has a bright and transparent oxide film. Anodize 5252 aluminum sheet.
Related Products