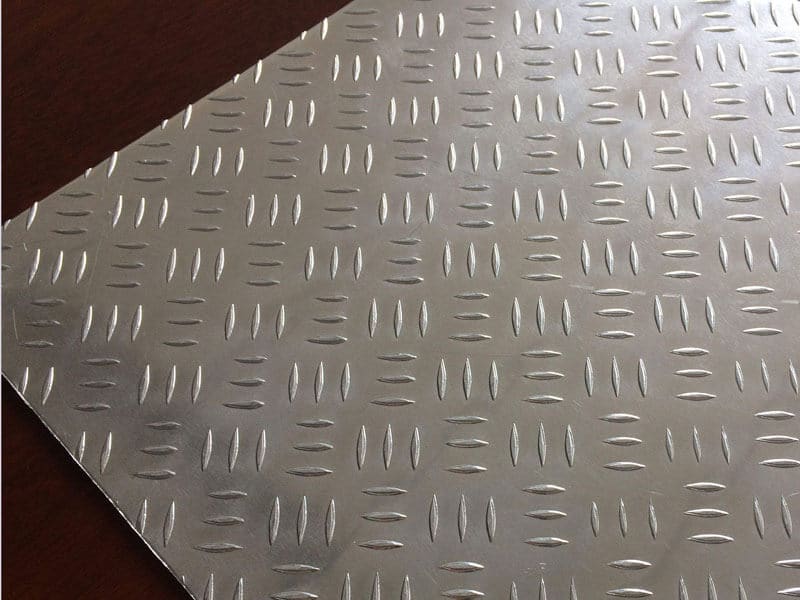 1060 Aluminum Checker Plate
Model: 1060
Thickness: 1.0-7.0mm
WhatsApp for Price: + 86 189 5460 7915
Description
The 1060 Aluminum Checker Plate has an aluminum content of 99.6%. Because of its excellent performance, it is used in all aspects of life. Such as non-slip floors, tool boxes, decorative wall surfaces.
JC Metal aluminum checker plate's delivery can be a plate, also be a roll. The aluminum checker plate is processed of the machine in the aluminum plate after the decorative roller is rolled again. The aluminum checker plate pattern is clear. Its pattern into the outer convex, the main uses are anti-slip and decoration.
There are no other elements in the 1060 aluminum plate, the production process is relatively simple. So 1060 aluminum checker plate price has a great advantage. It is one of the most commonly used aluminum checker plates in the market.
Features
1. High elongation. Good tensile strength. Fully meet the requirements of conventional processing, high molding.
2. Good anti-slip effect. Compared with the ordinary flat plate, the surface of the aluminum checker plate has a small bump. The bump can increase friction.
3. Bright surface. It has a decorative and beautiful effect.
4. Low density and lightweight. It can be used in refrigerated vehicles and other mobile devices.
Aluminum Checker Plate pattern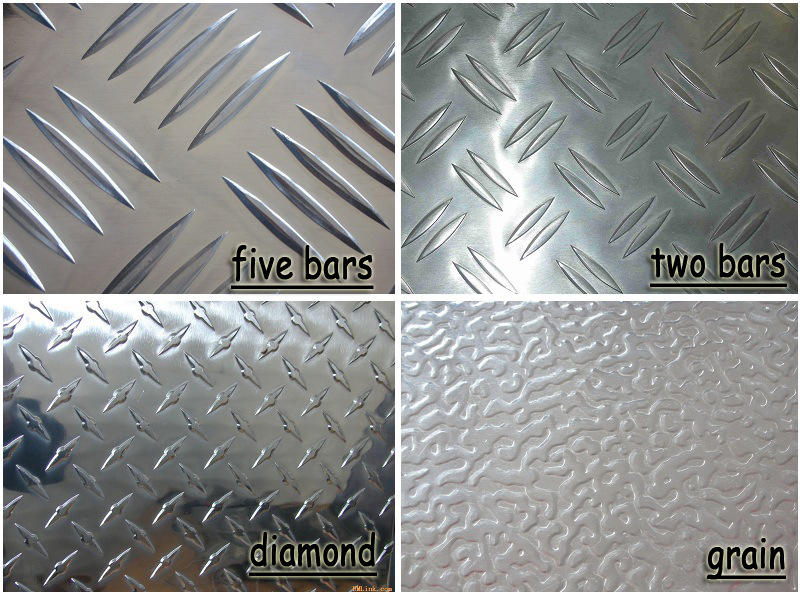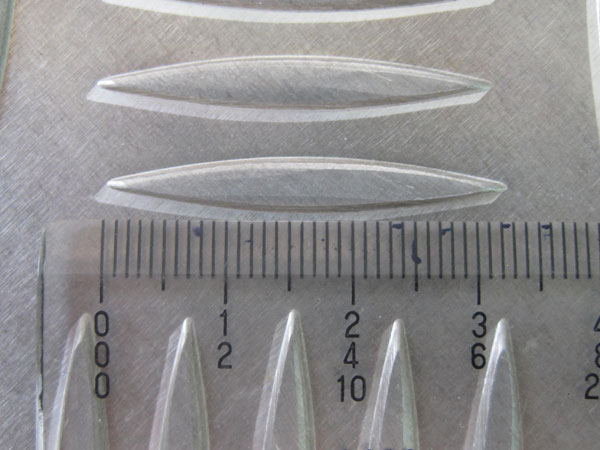 Checker Plate pattern Size
1060 aluminum checker plate Applications
1060 aluminum checker plate has huge advantages. It is widely used in transportation, construction, decoration, floor around the equipment, machinery, shipbuilding and other fields. For example, the floor used in various warehouses, trains, subways, high-speed trains, and trucks. It does not only play a good anti-skid role but also has a beautiful effect.
The 1060 aluminum checker plate has a shiny surface. It can also be used to decorate various walls or the interior of the car.
Of course, 1000 series of aluminum checker plates is an ordinary aluminum checker plate. They can not be in a wet environment for a long time.
Related Products